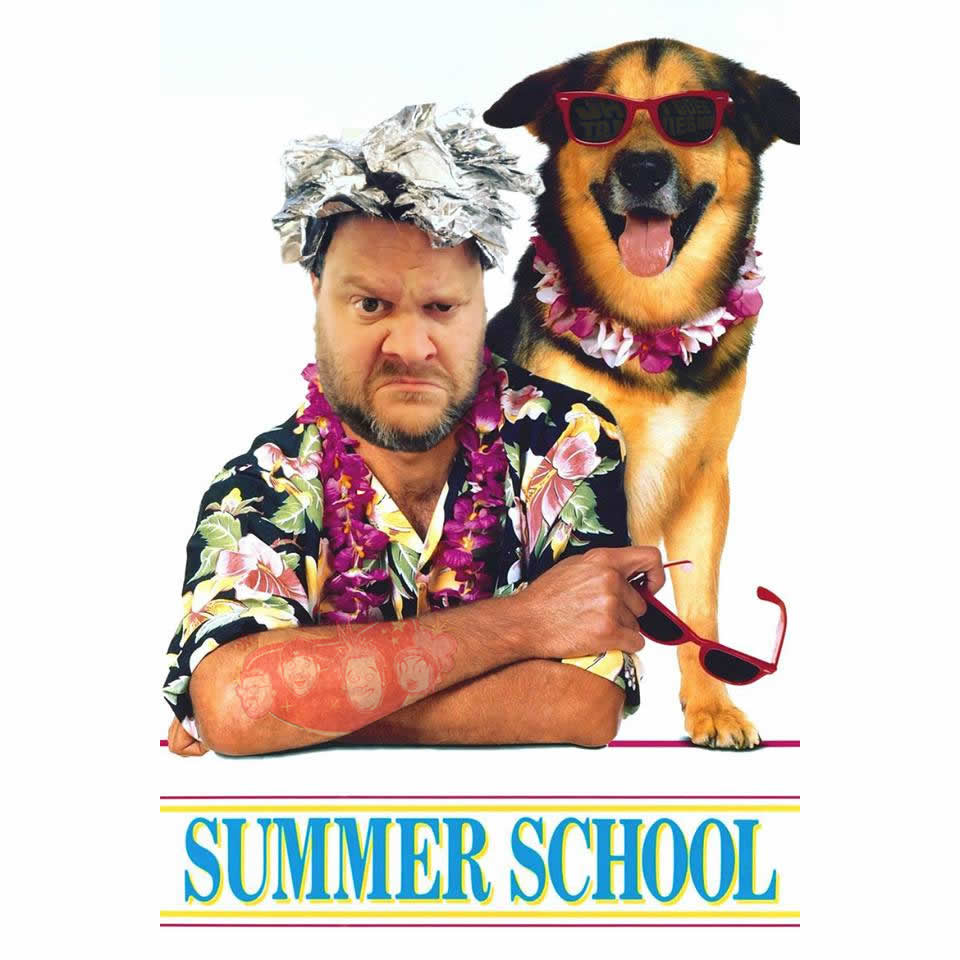 Listen to the Outtakes and more extended content on Patreon!
Jaret, Rich, and Kiddie Corner Wil,
discuss this week's movie, "Summer School". THIS IS A TWO PART SERIES!!  The first part was the review and in this second part, we interview one of the stars of the film, Dean Cameron, who plays "Chainsaw" (pictured below) which also includes commentary from the gang. We do a little random movie talk, another game of 5 Questions with our Corporate VPs Tim Toole vs Matt Cardosi, and w
e also pull some questions out of the mailbag
.
  If you have a question, write us at jaretgoestothemovies@gmail.com.