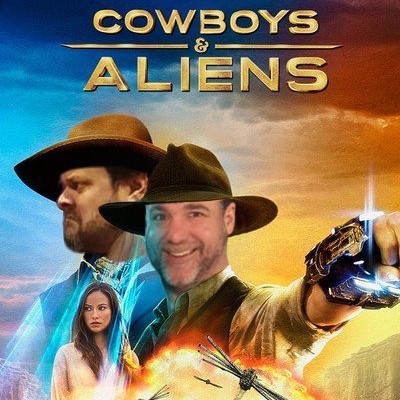 Listen to the Outtakes and more extended content on Patreon!
Jaret, Rich, and Casey
discuss this week's movie, "Cowboys & Aliens"
as well as life, love, and other crazy topics like cowboys, aliens, conjunctions, wedding toasts, red heads from Scotland, the presidential debate, Jaret Facebook friending Rich again
, 
and much, much more!  
Oh and we also did another game of 5 Questions with 
Rawdon James
.  "Kitty Corner Wil" and "Tim Toole My Neighbor" hang out for a bit, as well. 
And, of course, we pull some questions out of the mailbag.
  If you have a question, write us at jaretgoestothemovies@carsickfatkid.com.