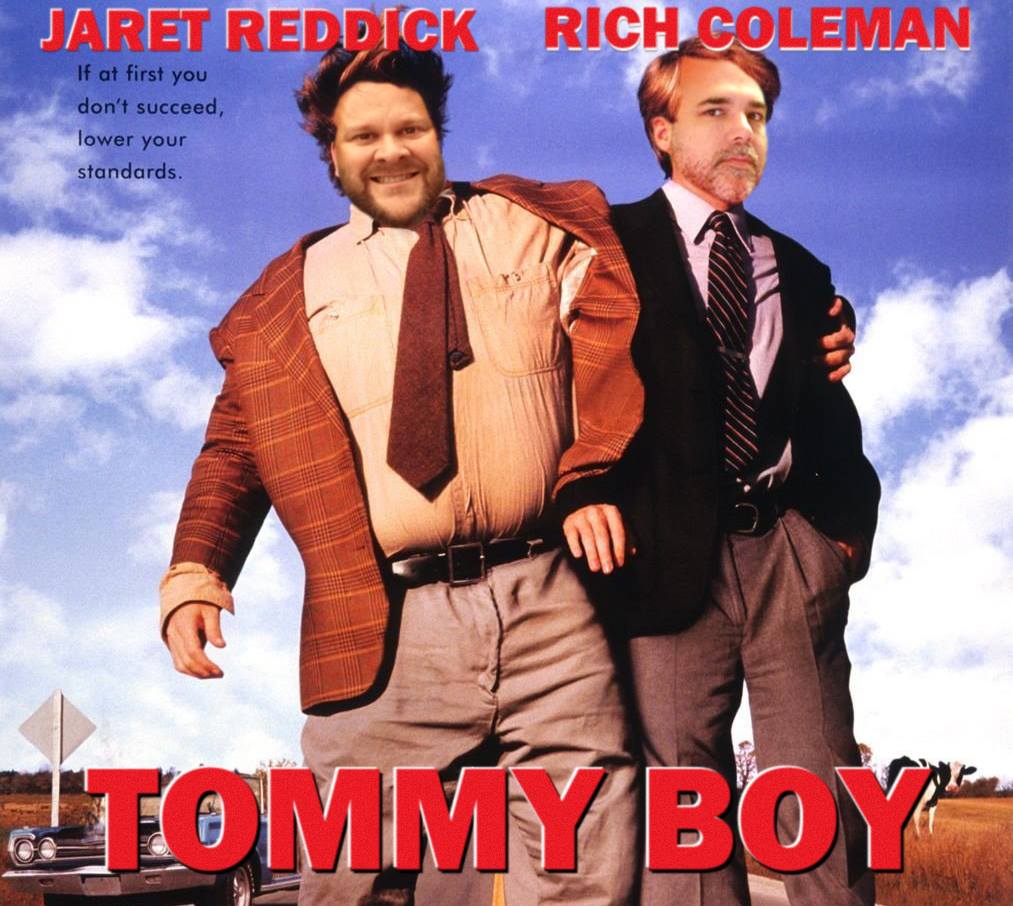 Listen to the Outtakes and more extended content on Patreon!
Jaret, Rich, and Casey
discuss this week's movie, "Tommy Boy"
as well as life, love, and other crazy topics like losing weight, nicknames, SNL comedies, bad jingles, Gene Wilder movies, 
refrigerators in the UK
, Bo Derek, Rob Lowe, 
and much, much more!  
Oh and we also did another game of 5 Questions with $50 supporter, Wendy Kropf. New guests, "Papa 3" and "Kitty Corner Will" hang out for a bit, as well.  If you have a question, write us at jaretgoestothemovies@carsickfatkid.com.